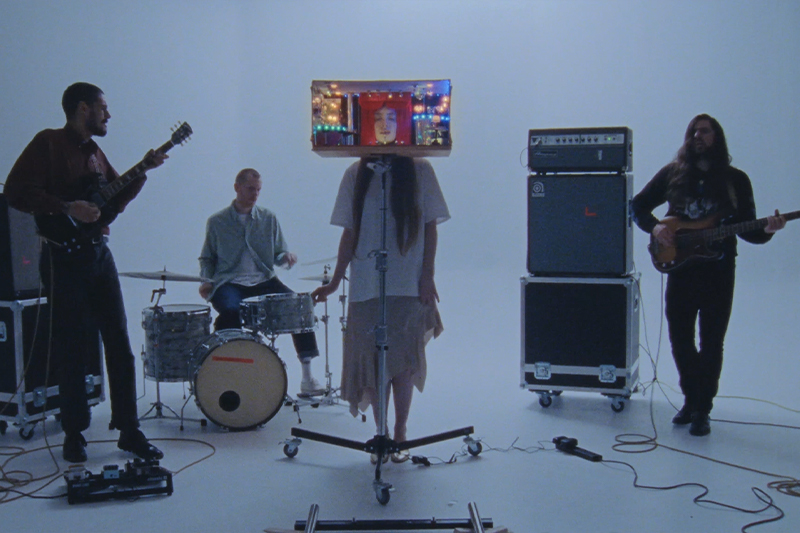 Het oog gericht op de toekomst, met waardering voor het verleden. Zo omschrijft Ed Horrox, artistiek directeur van 4AD, de filosofie van het indielabel dat zijn veertig jarig bestaan luister bijzet met de uitgave van de jubileumbox Bills & Aches & Blues.
Foto Dry Cleaning
Om hun visie te onderstrepen lieten ze de jonge garde van het label, zoals Dry Cleaning, Big Thief en Maria Somerville, nummers coveren van acts die het portfolio van het eigenzinnige label mede vormgaven, zoals The Breeders, Blonde Redhead en The Birthday Party. In weerwil van de titel van de jublileumuitgave, rekeningen, pijn en blues, is Horrox optimistisch over de toekomst. In een interview in Heaven magazine vertelt hij passioneel over zijn werkwijze en dogma's. Een aantal lezers van Heaven maakt kans op een gratis exemplaar van de jubileumbox.
Verder in het nieuwe magazine: interviews met Douwe Bob, John Hiatt, Kamasi Washington, Gary Numan, Chantal Acda, Squid, NinaLynn, Anne-Fay, Bonnie "Prince" Billy & Matt Sweeney, Nakany Kanté en Gideon Karting.
AT FILLMORE EAST van The Allman Brothers Band staat centraal in rubriek It was fifty years ago today, en in de rubriek De 10 kiezen medewerkers hun favoriete wolvenliedjes.
Columns van Hubert van Hoof, Flip van der Enden, Bert Broere, John Schoorl en Maurits S. Westerik.
Heaven magazine is te koop in onze webshop, in veel platenzaken en in boekhandels en kiosken.